Our Team
EvidenceCare's unparalleled solution is propelled by an innovative team with each member bringing a unique perspective and skill set to the table, and an unwavering focus on delighting the customer.
Executive Leadership Team
Brian Fengler, MD
Founder / CEO
Jim Jamieson
Chief Operating Officer
Deb Miller
Chief Experience Officer
Britt Groomes
Chief Financial Officer
Steve Starkey
Chief Product Officer
Brian Fengler, MD
Founder / CEO
As founder and chief executive officer, Brian sets the vision and overall strategic direction for the company, while ensuring the provider is kept at the forefront. As an emergency room physician himself, Brian founded EvidenceCare to fill a recognized need among providers and in the healthcare community.
In addition to his role as CEO, Brian serves the company well as chief medical officer, working with every physician-author to ensure our medical content stays top-notch. He also oversees our technology team, championing the development of the most user-friendly platform that's ever reached a provider's pocket.
EvidenceCare isn't Brian's first endeavor. Prior to this, he served as a founding and managing partner of Physicians Urgent Care, PLLC, a thriving urgent care practice that has drastically improved the quality of care available for patients in the greater Nashville-area.
Originally from New York, Brian has settled into life in the South with his wife and two precious children. When he's not saving lives, he enjoys catching up on Crossfit, House of Cards, and his favorite sports teams, the Eagles, Titans, and of course, the Orange.
Jim Jamieson
Chief Operating Officer
Jim Jamieson has been a champion for EvidenceCare since its very inception, working diligently alongside Brian to bring this company to life. As Chief Operating Officer, Jim oversees the company's strategic direction for revenue growth including sales, marketing, recruiting, and fundraising.
Before EvidenceCare, Jim garnered experience building and leading healthcare teams in sales and other initiatives while serving as Vice President of Business Development for companies such as EnableComp and Avectus Health. While working in cahoots with EvidenceCare's own Deb Miller, his previous sales and business development strategies have made a name for themselves, doubling company's revenue and customer base in just a short period of time. Consequentially, he brings EvidenceCare invaluable customer acquisition experience along with a passion for EvidenceCare's mission and ability to change the healthcare landscape.
A former Marine, Jim enjoys traveling the world with his wife, Macon, running on the beach, and a good glass of scotch.
Deb Miller
Chief Experience Officer
Deb brings more than twenty-five years of world-class experience to her role as Chief Experience Officer. Deb has demonstrated her ability to build, manage, and support teams across many different industries and brings a level of passion and enthusiasm to every project she works on. For nearly a decade, Deb's focus has been on propelling young and high-growth companies in the business of healthcare. Her experience, knowledge, and success in hospital revenue cycle and patient and physician engagement provides EvidenceCare with a solid strategic foundation.
Deb worked alongside EvidenceCare's own Jim Jamieson, as the Corporate Vice President of Marketing for EnableComp during the company's early stages. Together, they were able to more than double the company's sales while expanding the company's footprint nationwide.
Deb lives in Franklin, Tennessee. As a proud parent of two successful (and quite brilliant) sons, she has been known to offer "helpful suggestions" to umpires and referees at all levels. She currently shares her skills at a national level while cheering on her son, who was recently drafted into the Tampa Bay Rays organization.
Britt Groomes
Chief Financial Officer
Britt brings over 14 years of experience in accounting, financial planning and analysis, and capital raise activities to EvidenceCare, making him the perfect fit for our chief financial officer. In this role, he oversees the administrative and financial side of the business, keeping our company on track with a solid budget and communicating with stakeholders.
Most recently, Britt served as chief financial officer and secretary of the board, and before that corporate controller, at JourneyPure, a behavioral healthcare provider based in Brentwood, Tennessee, where he was responsible for the company's financial, accounting, treasury, and corporate administrative activities. Before his time at JourneyPure, Britt oversaw accounting and reporting for naviHealth and served as head of strategic financial planning analysis and regional plant controller for Mars, Inc.'s pet care division. Prior to corporate accounting and finance, Britt worked in public accounting for Deloitte.
Britt holds a master's degree in accountancy from Belmont University and a master's degree in business administration from Vanderbilt University. He is also a certified CPA in the state of Tennessee. A Nashville native, Britt enjoys time spent with his wife, Amy, and three children, playing golf, and cheering on the Tennessee Vols, Nashville Predators, and Tennessee Titans.
Steve Starkey
Chief Product Officer
Steve has been working in the healthcare industry his entire career and brings this valuable experience to his role as our chief product officer. As CPO, Steve works with our content and technology teams to ensure the company is prepared to deliver on our commitments to our customers and to capitalize on market opportunity.
Steve comes to EvidenceCare after a 14-year stint at MEDHOST where he served as executive vice president of product strategy and development. In this role, he led product strategy and management and all development/engineering teams to successfully bring over 20 products to market. Steve also gained experience in managing customer relationships from a product perspective in health systems of all sizes and successfully led customer support, implementations, and IT for over seven years.
Additionally, Steve served as vice president and chief information officer at Ardent Health Services, where he was responsible for the overall strategy and management of information systems for the organization, and spent four years as a board member for the Tennessee chapter of HIMSS.
In his free time, Steve enjoys being outdoors hunting, golfing, and saltwater fishing. If he isn't outside, you can find him spending time with his wife, Sandi, daughters, Ashley and Lindsey, son-in-law, Conner, son, Matthew, and the family dog, a miniature golden doodle named Charlie.
Our Advisors
EvidenceCare relies upon the wisdom, counsel, and vision of world-class advisors, each of whom have been wildly successful developing, building, and operating extraordinary organizations.
Arthur B. Laffer, PhD
Founder & Chairman Laffer Associates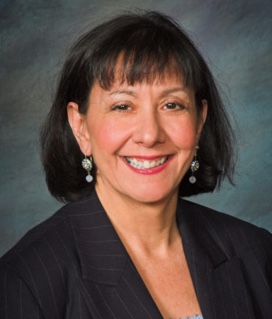 Mary Mirabelli
Vice President Hewlett Packard Enterprise Global Healthcare Practice
Arthur B. Laffer, PhD
Founder & Chairman Laffer Associates
Arthur B. Laffer's economic acumen and influence in triggering a world-wide tax-cutting movement in the 1980s have earned him the distinction in many publications as "The Father of Supply-Side Economics."  The Laffer Curve is one of the main theoretical constructs of supply-side economics, illustrating the tradeoff between tax rates and actual tax revenues.
Dr. Laffer's career has been marked by experience and success in business, in public policy, and as an academic economist and professor.
During the years 1972-1977, Dr. Laffer was a consultant to Secretary of the Treasury William Simon, Secretary of Defense Donald Rumsfeld, and Secretary of the Treasury George Shultz.  He was the first to hold the title of Chief Economist at the Office of Management and Budget under Mr. Shultz from October 1970 to July 1972.
Dr. Laffer was a member of President Reagan's Economic Policy Advisory Board for both of his two terms (1981-1989).  He was a member of the Executive Committee of the Reagan/Bush Finance Committee in 1984 and was a founding member of the Reagan Executive Advisory Committee for the presidential race of 1980.  He also advised Prime Minister Margaret Thatcher on fiscal policy in the U.K. during the 1980s.
Dr. Laffer was formerly the Distinguished University Professor at Pepperdine University and a member of the Pepperdine Board of Directors.  He also held the status as the Charles B. Thornton Professor of Business Economics at the University of Southern California from 1976-1984.  He was an Associate Professor of Business Economics at the University of Chicago from 1970 to 1976 and a member of the Chicago faculty from 1967-1976.
Dr. Laffer has been widely acknowledged for his economic achievements.  A March 1999 Time Magazine cover story "The Century's Greatest Minds" deemed the Laffer Curve one of "a few advances that powered this extraordinary century."  He was listed in "A Dozen Who Shaped the '80s" in the Los Angeles Times on January 1, 1990, and in "A Gallery of the Greatest People Who Influenced Our Daily Business" in the Wall Street Journal on June 23, 1989.  His creation of the Laffer Curve was deemed a "memorable event" in financial history by the Institutional Investor in its July 1992 Silver Anniversary issue, "The Heroes, Villains, Triumphs, Failures and Other Memorable Events."
He has received numerous awards and recognition for his economic work, including: two Graham and Dodd Awards from the Financial Analyst Federation for outstanding feature articles published in the Financial Analysts Journal; the Distinguished Service Award by the National Association Investment Clubs; the Adam Smith Award for his insights and contributions to the Wealth of Nations; and the Daniel Webster Award for public speaking by the International Platform Association.  Dr. Laffer also earned the Father of the Year award from the West Coast Father's Day Committee in 1983.
Dr. Laffer is the author of a number of books, including the End of Prosperity: How Higher Taxes Will Doom the Economy—If We Let it Happen, which was a nominee for the F.A. Hayek book award in 2009, and most recently Return to Prosperity.
Dr. Laffer received a B.A. in economics from Yale University in 1963.  He received an MBA and a PhD in economics from Stanford University in 1965 and 1972, respectively.
Dr. Laffer currently lives in Nashville, Tennessee where he is the founder and chairman of Laffer Associates, an institutional economic research and consulting firm, as well as Laffer Investments, an institutional investment management firm utilizing diverse investment strategies.  The firms provide research and investment management services to a diverse group of clients, which includes institutions, pension funds, corporations, endowments, foundations, individuals and others.
Mary Mirabelli
Vice President Hewlett Packard Enterprise Global Healthcare Practice
Mary currently serves as Vice President of Hewlett Packard Enterprise's (HPE) Global Healthcare Practice. In this role, she drives the overall HPE healthcare strategy and the development and maintenance of vertical industry offerings. A recognized thought-leader and collaborator, Mirabelli identifies and nurtures partnerships within the larger healthcare eco-system, building capacity to scale and industrialize healthcare solutions in areas ranging from big data and cybersecurity to hybrid infrastructure and workplace productivity.
Prior to her role with Hewlett Packard, Mary served as a senior executive at Hospital Corporation of America (HCA), the world's largest health care provider. In her role as Chief Program Officer, Mary managed a health information technology portfolio representing an annual budget of over $150M and generating a return of over $500M to HCA. She led a team of over 200 Healthcare Information Technology professionals to serve the needs of the HCA enterprise. She managed the greenfield development of a clinical data warehouse which included the formation of a data monetization business case to create a new non-operating revenue stream for the company.
Earlier in her career, Mary was Senior Manager and Vice President in the Health Provider and Managed Care Practice at Cap Gemini Ernst & Young. Also, Mary has had day-to-day operations experience as Director of Ambulatory Care Services and Director of Occupational Therapy Services at Christ Hospital and Medical Center a member of the Advocate Health Systems in the Chicago area.
Mary's governance experience includes currently serving as the National Chair for the Healthcare Financial Management Association (HFMA), a 40,000-member organization. Mary served as Chair of the National Audit and Finance Committee and the National Compensation Committee for HFMA, as a National Board Member, and chaired numerous other committees for the HFMA (2006-2016). In addition, she served as Chair of Federation of American Hospitals Health Information Technology Task Force (2011-2013). Other prior board positions include the HCA Foundation Board (2013-2014) and Vision Consulting, (2012-2014).