A New Kind of Clinical Decision Support Software
EvidenceCare's clinical decision support software is EHR-agnostic and content-agnostic with a focus on empowering better care decisions and improving hospital margins.
Patients and health systems deserve clinicians thriving and operating at their best.
Doctors don't need more invasive technology.
They need the right information at the right time.
Our software is designed with our end-users in mind for improved clinical workflows.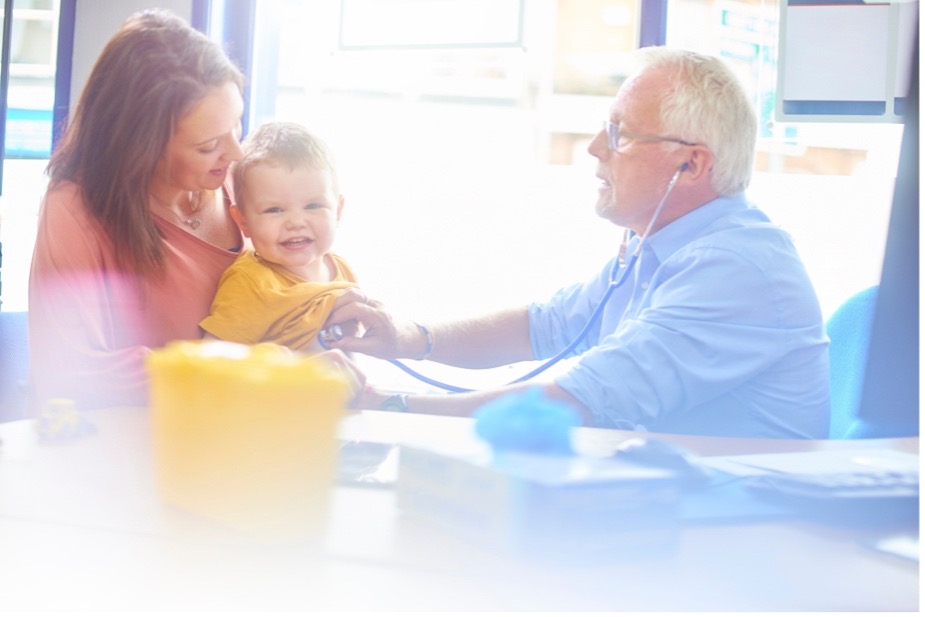 Trusted by Top Health Systems






Clinical Decision Support Software
On top of having to diagnose and treat patients, doctors—especially in emergency departments—are often charged with having to make fast, life-or-death clinical treatment decisions in high-stress situations. When making these decisions, they have to weigh factors regarding patient health and the treatments they need. Some of the factors doctors must keep in mind when treating patients in the ER include patients' immediate medical needs, their previously diagnosed health conditions, former treatments received, comorbidities, allergies, and more.
In addition to considering health and medicine-related matters for patients in the ED today, doctors must also keep various administrative factors in mind when making clinical decisions, especially regarding cost and insurance—especially whether a patient's insurance is likely to reimburse a hospital for the course of treatment.
This is a lot of information for doctors to weigh when making decisions regarding how to best care for a patient, and these processes can be mentally taxing. But now more than ever, doctors can rely on clinical decision support software to help them make these choices.
What is clinical decision support software?
In hospital settings, software programs have made medical care more effective and doctors more efficient. Some of the most important digital tools used in emergency departments are clinical decision support software programs.
These types of software are clinical decision support tools that can weigh various factors—including the condition needing treatment, a patient's health and treatment history, and the cost of care—and offer a suggested course of treatment. With clinical decision support software guidance, doctors can make decisions calculated by powerful digital tools. They can ensure these choices are not only data-based and precise, but also ones that do not require extra mental energy. No single doctor can keep up with ever-changing evidence-based guidelines.
Modern clinical decision support tools include clinical decision support apps that doctors can access in their EHR system in the ER in real-time to speed up the treatment process. They also include software programs that can be accessed in non-emergency care settings when physicians have time to weigh patient conditions and decide on a long-term path of care.
So, what is CDSS in healthcare? Read on to learn more about clinical decision support software, what kinds of support tools there are, and how they are incredibly useful for doctors and patients alike.
Clinical Decision Support Software Examples
If you have never worked with clinical decision support software, you may not be aware that modern CDS tools integrate with a wide variety of EHR/EMR platforms. For example, there is CDS software in Epic, CDS software in Oracle Cerner, CDS Software in MEDITECH, and more. Using CDS software in EMR platforms or CDS software in EHR platforms doesn't only weigh information about the patient's conditions but can also calculate the right course of treatment by factoring in their medical history and previous treatments.
These digital decision support tools in healthcare don't just make the process of treating patients easier for doctors. They also make medical care better for patients. Doctors can focus their attention on what a patient actually needs rather than what insurance plan they have and whether their hospital will get paid.
Patients who receive medical care from doctors using decision support software get better medical care. These doctors have the opportunity to gain instant intel from large amounts of data in medical records and make data-informed decisions that incorporate evidence-based best practices. For example, if patients have allergies or comorbidities that are likely to interfere with treatment, doctors can rely on clinical decision support software to inform them of risks. This decreases the chances that patients have an unexpected bad reaction.
Typical clinical decision support software is often used in conjunction with EHR platforms. This means that doctors can read a patient's record in an EHR, then go back and forth between decision software that also informs treatment trends and sometimes a patient's insurance coverage.
EvidenceCare's clinical decisions support software is integrated in the top EHR platforms, so clinicians don't need to switch back and forth between applications or worry about extra logins. All the info they need is embedded in the patient's medical record. By fusing all this information, a platform-agnostic CDSS can allow doctors to remain in their EHR while accessing clinical decision support.
Clinical Decision Support Software Companies
Some of the biggest innovations in the last decade for making making medical care more precise, faster, and more cost-effective for hospitals are clinical decision support software companies—including the team behind EvidenceCare. These companies have created a variety of tools for physicians to use to make better clinical choices. Some companies make Cerner CDSS tools, while others create Epic CDSS tools.
The most powerful clinical decision support companies, however, make programs that are EHR platform agnostic. That means that no matter what platform you use for your EHR, your clinical support software can work in conjunction with it. Practices and hospitals that use decision support systems experience faster adoption times, since users can simply learn to use the support tool without needing to learn any other new software.
When you choose a platform-agnostic tool, you don't have to invest in new software or computers, and training doctors is simple. This helps physicians and patients, because it allows doctors to focus on providing medical care and not administrative or educational tasks on the computer.
If your practice wants to use a clinical decision support database or a clinical decision support tool, consider using EvidenceCare. Our platform allows physicians to stay in a patient's EHR, consider cost and care utilization metrics compared to physician peers, eliminate waste and inefficiency in the admission process, and provide evidence-based care pathways embedded in the patient's record. You can help your hospital avoid coverage denials and save your doctors time and energy that is better spent on patient care.
Clinical Decision Support Software Benefits
Clinical decision support software benefits abound. The perks of using clinical decision support integrations are useful for everyone involved in the medical care system: patients who need great care, doctors who need to lessen their administrative burden, and hospitals that want to avoid claim denials as frequently as they can. With clinical decision support software, doctors can make more accurate, data-backed care decisions so that everyone involved in the process has a better treatment experience.
While there are definitely clinical decision support software advantages and disadvantages, the perks of using a clinical decision support tool far outweigh any drawbacks. Here is a list of some of the clinical decision software benefits that you should consider when you are deciding whether or not to use a CDS:
Reduced denials for hospital billing departments, resulting in more efficient workflow
Improved bed status decisions, as medical decisions are based on accurate documentation and appropriate medical decisions
Better work experiences and communication for revenue cycle professionals, physicians, and utilization review nurses
Increased revenue as insurance companies cover more procedures, supplies, and medications
More empowered physicians who make data-driven decisions regarding patient care and insurance
Quicker handoffs between emergency physicians and inpatient teams
Increased patient satisfaction as they receive better, more timely care
Reduced risk of patients receiving large medical bills post-care, if insurance claims are denied
Reduced risk of patients acquiring significant medical debt after hospitalizations
Improved physician retention, as reducing administrative workload allowing doctor to do what they trained for
Easier access to documentation proving compliance to ensure proper reimbursement after care
Reduced need to access search engines regarding patient care, which means that doctors don't have to switch between screens and can provide treatment to patients more efficiently
Best Clinical Decision Support Software
CDS software for doctors makes a marked difference in the level of care they are able to provide. If they have access to CDS software integrated in the EHR or CDS software integrated in the EMR, they can access the important patient information they need to provide precise care while also ensuring that they consider the cost of care. The top clinical decision support software is a tool that benefits patients, doctors, and hospitals alike.
While all clinical decision support software options help doctors provide better care to patients in need, the best clinical decision support software types are the ones that are EHR platform-agnostic. One example of a platform-agnostic CDS software option is EvidenceCare clinical decision support software.
The reason a platform-agnostic tool like EvidenceCare is so powerful is that it can be used in tandem with a patient's medical record, regardless of what program the physician uses to access that record. With software focused on both reducing costs and increasing revenue, hospital administrators will feel their CDS investment pays dividends for patient care and margin improvement.
EvidenceCare is one of the top clinical decision support software options because it can give doctors real-time, immediate feedback about their care decisions so they can ensure they are providing the best care and tweak their treatment decisions as needed, while still ensuring they have the ultimate decision power. EvidenceCare is dedicated to helping doctors become better at their work, ensuring hospitals avoid billing and compliance issues, and making sure patients are in the best hands when they arrive at the hospital.
Schedule a demo with EvidenceCare today!