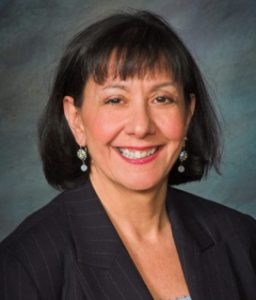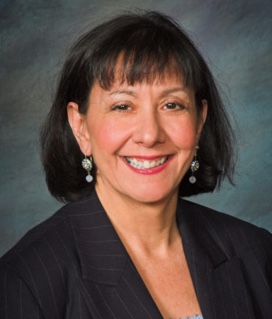 Nashville, Tennessee (December 12, 2016)- Nashville-based EvidenceCare, a leader in evidence-based decision support for clinicians, has added healthcare executive and innovator, Mary Mirabelli, to its Board of Advisors. Mirabelli currently serves as Vice President of Hewlett Packard Enterprise's (HPE) Global Healthcare Practice and is the 2016-2017 National Chairperson for the Healthcare Financial Management Association (HFMA).
"Our goal is to disrupt the way healthcare is practiced today," said EvidenceCare COO, Jim Jamieson. "Because of her vast experience and exposure throughout her career, Mary's contribution to our Advisory Board challenges the way we conduct our business."
EvidenceCare's Advisory Board, which is comprised of Mirabelli, world-renowned economist Dr. Art Laffer, and Eric Mueller who is Chief Healthcare Strategist for Microsoft. The Board's role is to provide insight, vision, and expertise on a macro level for the organization. Mirabelli's deep understanding of the needs EvidenceCare solves for the industry, combined with her proven success in technology, operations, and general management, make her a strong contributor to the Board.
"My career has provided me with exposure to a broad network of companies who are each working to help solve today's healthcare challenges," noted Mirabelli. "EvidenceCare is disrupting current trends that are driving the erosion of the patient-provider experience. It fills a critical gap and solves challenges faced by patients, providers, healthcare institutions, and payers."
In her role at HPE, Mary is responsible for the organization's overall healthcare strategy, the development and maintenance of vertical industry offerings, and identifying and leading partnerships within the larger healthcare eco-system. Her thought-leadership and vision support client transformation in the rapidly changing healthcare and digital landscape. Prior to her work at Hewlett Packard, she served as a senior executive in health information technology at Hospital Corporation of America (HCA).
"Mary's healthcare experience, both domestically and globally, is unparalleled," continued Jamieson. "She is helping us understand how EvidenceCare can help solve healthcare challenges on a much bigger level."
Nashville-based EvidenceCare is a clinical decision support platform designed by practicing ER physician, Dr. Brian Fengler. Unlike any tool on the market, EvidenceCare delivers actionable evidence-based recommendations, specific to the unique patient at hand, at the bedside in 30 seconds. Since its launch in July, the company's proprietary content publishing platform is delivering protocols authored by industry-leading experts to 1200 providers worldwide. The company's website is www.evidence.care.