A New Kind of Clinical Decision Support System
EvidenceCare's clinical decision support platform is EHR-agnostic and content-agnostic with a focus on empowering better care decisions and improving hospital margins.
Patients and health systems deserve clinicians thriving and operating at their best.
Doctors don't need more invasive technology.
They need the right information at the right time.
Our products are designed with our end-users in mind for optimized clinical workflows.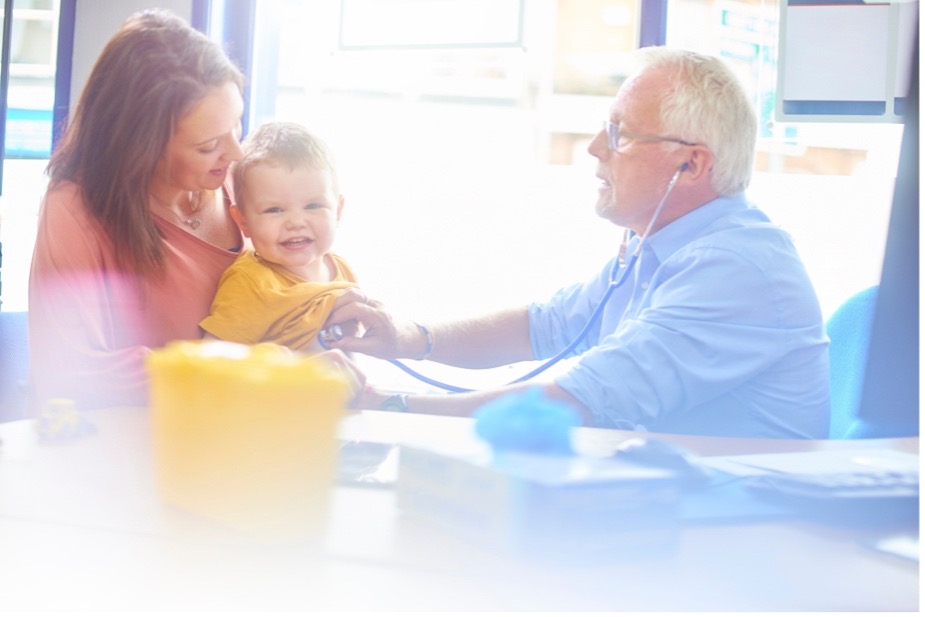 Trusted by Top Health Systems






Clinical Decision Support System
The field of medicine has endured massive, rapid changes over the past decade. Various factors — including technological advances and the passage of the Affordable Care Act — have pushed doctors, nurses, and other medical practitioners into adopting Electronic Health Records (EHR).
However, EHRs are often insufficient to make informed patient decisions on their own, and many practitioners need additional tools. In addition, the growing complexity and integrations within the healthcare space have driven a massive rise in clinical decision support systems.
When configured properly, clinical decision support software can greatly boost practitioners, helping them make more informed decisions without being further burdened by invasive technology. However, it would be foolish to assume that a clinical decision support system is merely a more advanced encyclopedia of medical knowledge.
A clinical decision support platform can include a variety of clinical decision support tools, including:
Creating smooth, easy access for doctors that will enable them to immediately access vital information on a patient without having to navigate away from the patient's EHR. With this type of system, medical professionals can have the access they need without losing the ability to access that information at the point of care.
Enabling a doctor or other practitioners who are making admissions decisions to gauge a patient's status against current admission decisions, thus reducing friction and ensuring that doctors and other staff are making the most medically appropriate decisions.
Allowing doctors and other hospital decision-makers to see when they are over or under-utilizing treatments compared to their peers. Staff can access this information in real-time, allowing for immediate adjustments to potentially problematic patterns.
The EvidenceCare clinical decision support platform is EHR-agnostic. This means it can integrate with multiple EHR systems, allowing your staff to use clinical decision support software guidance regardless of what EHR you deploy.
What does this mean for your health system? Simple: You get an efficient, useful, and intuitive product.
Types Of Clinical Decision Support Systems
Perhaps the greatest challenge of CDSS software is that it can be overwhelming. However, many types of clinical decision support systems are available for practitioners and hospital systems interested in ensuring their doctors have the latest technological tools at their disposal.
The challenge can be finding the right system. In general, there are two types of clinical decision support systems.
Knowledge-based CDSS
A knowledge-based CDSS relies on pre-programmed rules to be effective. Therefore, medical professionals with specific pieces of information and rules have already programmed these systems.
Based on the programming, a knowledge-based CDSS will analyze patient data and make recommendations or issue warnings.
A common use of knowledge-based CDSS is to screen for drug interactions. In this example, a CDSS will have already been programmed via a system of rules. However, suppose a patient is prescribed a drug that may cause a negative interaction: In that case, the CDSS will display a warning, alerting the doctor or medical staff about the potential negative interaction.
Non-knowledge based CDSS
Technology, artificial intelligence, and machine learning have evolved, so many CDSS systems no longer require an active repository of knowledge or rules to decide on the best approaches to patient care. Unlike their counterparts, non-knowledge-based CDSS systems do not need a knowledge base to make clinical recommendations and decisions.
Instead, a non-knowledge-based CDSS will use machine learning technology, usually combined with artificial intelligence. It will take information to analyze broad-based patterns in patient data and records, then make recommendations based on its specific understanding of that information.
Non-knowledge-based CDSS represent the latest in the growing field of machine learning and medical technology. They require extensive processing power and access to a network of information to succeed.
EHR Integration
Any CDSS must be integrated with an EHR system to be successful. At EvidenceCare, we understate that EHR integration is a key differentiator for our CDSS model.
EvidenceCare's system is designed to avoid annoying pop-ups that may disrupt a practitioner's workflow. This process minimizes potential distractions by operating within a clinician's workflow.
Given our heavy emphasis on EHR integration, you would expect nothing less than full interoperability with the leading EHR providers. EvidenceCare integrates with Epic, Oracle Cerner, and MEDITECH, three of the largest names in Electronic Health Records today.
We have achieved Oracle Cerner interoperability by partnering directly with Oracle Cerner to create a highly robust clinical decision support system. In addition, EvidenceCare embeds directly in the Oracle Cerner EHR to deliver appropriate and relevant clinical recommendations. These recommendations populate within the Oracle Cerner system, limiting the time that doctors have to spend managing separate workflows. All of this can ensure better patient outcomes while also reducing risk and friction.
EvidenceCare also works with Epic's EHR system to achieve better outcomes. In addition, Epic's interoperability and integrations with other information systems is critical as one of the largest names in the EHR space.
EvidenceCare has achieved this integration by working directly with Epic to create a CDSS that removes the need to leave the patient's EHR and allows doctors to spend less time searching for information.
Epic tends to work with the largest hospital systems. This preferred customer base puts a premium on the organization of data and the ability to comb through many patients and extended patient history to create the best and most robust analytics possible.
Given the need for robust data, we have developed numerous products to integrate with Cerner, Epic, and MEDITECH. These include AdmissionCare, CareGauge, ImagingCare, and CarePathways. These products can provide real-time analytics, give in-depth patient recommendations, and allow hospital administrators to access real-time analytics.
Clinical Decision Support System Examples
At EvidenceCare, we understand that clinical decision support companies have to provide your hospital or health systems with direct examples of how their clinical decision support software can assist a medical facility in enhancing care. We also understand that you may be wondering — what are examples of clinical support system applications?
As such, consider the following clinical decision support system examples:
These clinical decision support system examples in healthcare are meant to illustrate numerous use cases for your CDSS. The key here is: You should be able to find a CDSS to fit your operational and clinical needs.
Clinical Decision Support System Benefits
It's important to consider the pros and cons of CDSS when making such a significant purchase for your hospital or health system. Each clinical decision support system benefit has to be examined within the context of how a specific CDSS will apply and integrate to your organization.
However, each clinical decision support system should have some major advantages over hospitals and health systems that are not similarly equipped. These include:
Improving patient care within an electronic health record saves doctors and other practitioners invaluable time and effort.
Creating a robust system of comparison and analytics allows hospitals and healthcare systems to monitor critical metrics. The data types examined are virtually unlimited — a clinical decision support system can examine the length of stay, revenue generated, patient outcomes, and more.
Doctors can rely on a CDSS to ensure they have the latest medical research. When configured properly, a CDSS can advise doctors about best practices and how they can care for a patient.
A CDSS can serve as a backup to the extensive clinical expertise of any medical practitioner, ensuring that they have the latest information at their fingertips and aren't making any mistakes.
Clinical decision support systems are configured to provide real-time, live data views. As a result, a hospital or health care system never has to wait to generate a report — they can simply access their CDSS platform and get a live look at any covered performance metric.
There is no question that clinical decision support systems have advantages and disadvantages. However, the challenges of a clinical decision support system are focused alignment among hospital leadership as such a system will require an investment.
But the benefits of a properly implemented CDSS far outweigh the difficulties, and there is no question that such a system is well worth implementing.
Are you interested in learning more about how EvidenceCare can help your hospital?
Contact us today to schedule a demo.