A New Kind of Clinical Decision Support System
EvidenceCare's clinical decision support platform is EHR-agnostic and content-agnostic with a focus on empowering better care decisions and improving hospital margins.
Patients and health systems deserve clinicians thriving and operating at their best.
Doctors don't need more invasive technology.
They need the right information at the right time.
Our products are designed with our end-users in mind for optimized clinical workflows.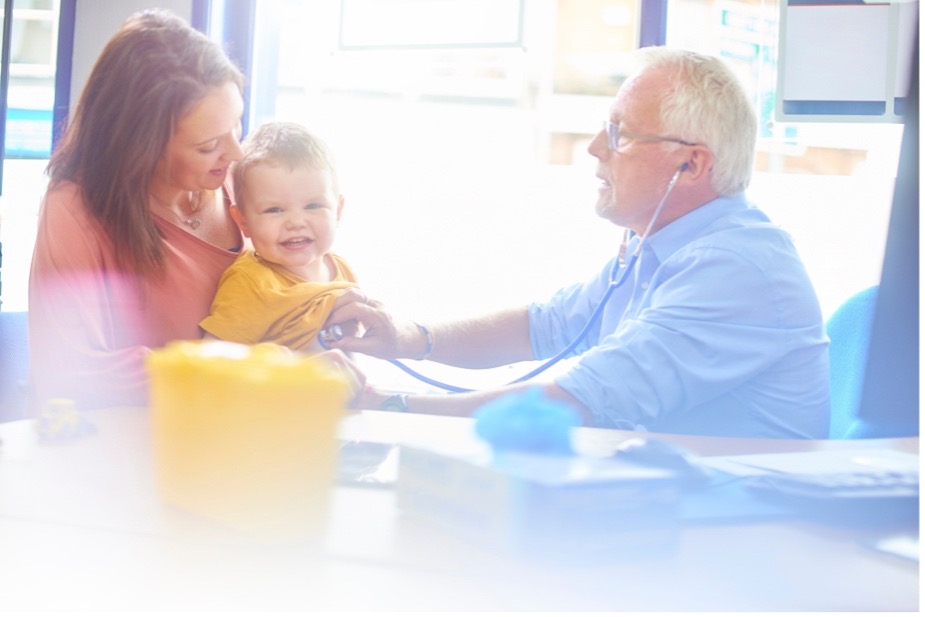 Trusted by Top Health Systems






CDS EHR Integration
Integrating CDS (Clinical Decision Support) and EHR (Electronic Health Records) can significantly set the pace for an improved, efficient, and effective health system. With a well-grounded CDS system, clinicians can access the required information at the right time and make better timely decisions.
In addition to the timely care decisions, clinical data integration now offers much safer ways to store and transfer information and access it without a challenge.
Electronic health records (EHR) integration involves leveraging data from digital health tools to quickly access the required patient information. This provides a wealth of information that a physician can easily access.
This solution also addresses healthcare providers' struggles with dealing with huge chunks of information and sifting through them to find what they need. With the intervention of CDS systems, this eliminates this historic problem.
CDS systems are computer programs that sort, collect, and present information quickly, improving efficiency even during brief patient encounters. Additionally, they analyze data within the electronic health records of a health system to provide relevant information, prompts, reminders, and alerts.
Among the many reasons why EHR integration solutions are indispensable in a healthcare system are:
Safety of patient information: The integration solutions, strengthened by a solid cyber-security plan, keeps patient information confidential.
Steady workflow: As a doctor, you only need a few seconds to access all the information you need about a patient. This offers convenience even when time is limited.
Improves patient loyalty: Patients who feel their data is well-handled and protected will be more likely to trust your hospital for future treatment. Convenience can only get better when they can access their health information from the comfort of their homes.
Improved Electronic Medical Record Documentation
Most healthcare facilities have transitioned from paper-written medical records to electronic documentation. However, after being around for a few years, electronic health record documentation is evolving to improve the experience for physicians.
Unlike the the early iterations of electronic health record systems, where physicians could hardly access information without taking so much time, improved electronic medical record documentation promises a better experience if hospital leaders take a thoughtful approach to CDS integration.
EHR technology in healthcare is as important as reducing documentation time, which will impact different aspects of service in a facility, including patient interaction. However, this can be a hard nut to crack when there fails to be an implementation of the right strategies. Hence the importance of documentation standards in the electronic health record.
Setting documentation standards will bring forth the very need for prior training to reduce the documentation burden. The importance of EHR technology in healthcare is offering a safe system for storing and retrieving patient information. However, failure to get valuable information makes it hard for the clinician to make certain decisions.
Here are some of the must-have pieces of information in any patient's health records:
H&P: This stands for History and Physical, a document created by the facility upon patient admission. It includes a patient's medical history, status, medication, and treatment plan. This is one of the most important documents to a doctor since it contains the patient's crucial details and offers a definitive treatment plan to full recovery.
Provider orders: This involves medical prescriptions or declarations that a physician legally implements. Since prescriptions are based on the recommended treatment plan, storing these details clearly and concisely is crucial to healthcare workers.
Laboratory results: This is where every test conducted in the laboratory is documented. And it's crucial to identify a definitive diagnosis and develop an accurate treatment plan for the patients.
MARs: These are medication administration records that show medication orders from pharmacists. The information is important for record-keeping for hospital management and keeping records of the medication administered to the patients at any given time.
Diagnostic test results: Record any results from X-rays, ultrasounds, etc. This is important in developing a definitive diagnosis and treatment plan for the patient.
Treatment Administration Records: Document a patient's treatment history and helps the healthcare provider know the progress made.
Progress notes: They show notes written by nurses or healthcare providers about a patient's journey of sickness or recovery. These notes are crucial and can be used even in the absence of the nurse or healthcare provider who first saw the patient.
Clinical Decision Support Tools
Now that we have an understanding of the EHR system, let's talk about integration opportunities. Clinical decision support tools are software a hospital can put in place to support clinical decision-making. These tools are sources of information that healthcare professionals interact with to get more precise, more informed diagnostic guidance at the point of care. The tools carry a lot of different health conditions, their summaries, and interventions, as well as evidence-based research findings.
Healthcare professionals create detailed summaries and update them whenever new research, reviews, or guidelines exist.
Clinical decision support tools examples include order sets. These tools are curated for specific types of patients and provide prompts or reminders for preventive care and caution in case of dangerous situations.
Benefits of Clinical Decision Support Systems:
As CDS systems access, sort, and present information when prompted, they significantly reduce the amount of time taken by caregivers navigating clinical decision support in the EHR.
Provides the clinician with a patient's health records that help to understand their history and diagnoses better.
Sends a clinician reminders about their patient's important events, such as immunization dates.
With the help of CDS tools, a clinician can receive references for patient-specific information about their condition online.
It provides access to information on patients with similar diagnoses, their treatment plans, and results.
Medical professionals can access advanced analytics of specific conditions that help to estimate risks when taking particular actions.
Clinical decision support solutions are quintessential in any healthcare facility to benefit the clinicians who handle the EHR and other facilitators. For instance, these support tools have a more complex computer logic, often different from those in most commercial EHR systems.
Besides leading to positive outcomes in medical practice, CDS tools can also lead to massive returns on investment. Hence the reason for hiring a reliable CDS service provider.
CDS Hooks
CDS hooks are a specification that allows a health system to embed near real-time functionality when navigating the EHR. The HL7 Clinical Decision Support (CDS) Workgroup manages the specification and works within the HL7 standards.
A system using CDS hooks can enable interoperability among different stakeholders navigating different platforms. When the clinician performs a specific event that is set to trigger the app, the CDS service will, through SMART on FHIR (Fast Healthcare Interoperability Resources) services, collect particular data elements. Intelligent forms are tools that facilitate the clinician with more organized medical reviews and more specific data collection. While the app can use FHIR to present patient information, it can also work independently.
Essential Components of CDS Hooks
Service: This is used in decision-making. It accepts requests regarding patient information and responds to them accordingly.
Hook: Refers to a particular point in a clinician's workflow with contextual information used as part of the request.
Electronic health services: Relies on decision support for offering effective services.
CARD: Represents recommendations presented to the clinician navigating the EHR.
CDS hooks' best practices include security, CDS clients, and CDS services. These practices are carried out during CDS hooks implementation. CDS hooks security model is sophisticated, non-binary, and factors in risk and usability concepts. Implementation of CDS clients requires unique and short-lived FHIR access tokens. Besides, the administrator(s) must provide the minimum necessary access to SMART scopes and patient data.
How To Integrate CDS Into EHR
The process of integrating CDS into EHR usually is long. However, hospitals can reduce the time by adopting a simple API.
Read our separate article more focused on data integration and the best examples of CDS hooks in order to integrate into your EHR.
CDS EHR Integration FAQ
1. What is an example of CDS in EHR?
Order sets. These are tools curated for specific patients with certain conditions, databases, and recommendations. In such a case, these tools, owing to the information they carry, will provide prompts, reminders, insights, and caution regarding specific events or situations. This tool helps improve the workflow's efficiency by saving the clinician time that they would have used to analyze and conclude the results of a patient's data themselves.
2. What is the difference between EHR and CDS?
One main difference between EHR and CDS is their functions. EHR holds all the data in one place and makes it readily available. However, CDS makes accessing, sorting, collecting, and presenting data accessible. Hence, EHR without CDS would still not make a clinician's work compelling. Additionally, EHRs can provide insights and reporting about the information collected, while well-designed CDS focused on providing actionable insight and care suggestions in the clinician's workflow.
3. What is CDS in digital health?
CDS is a health information system that helps clinicians or caregivers seamlessly access patient information that has been availed in the EHR. CDS tools help the healthcare professional with essential insights about a patient's health records, including their medication history and resources online from where to research certain conditions.
4. What are the benefits of integrating clinical decision support (CDS) into an EMR?
Clinical management, where a facility is generally abiding by clinical guidelines. Unlike when clinicians would not read the hundreds of pages of clinical guidelines, CDS makes it easier by providing analyses and detailed summaries of the policies and other types of data they hold. CDS systems also improve the quality of documentation. CDS integration improves administrative function by supporting diagnostic coding, patient triage, and ordering of tests.
Interested in learning about EvidenceCare's unique approach to integrating CDS into your EHR?