An EHR-Integrated Clinical Decision Support System
EvidenceCare's clinical decision support platform is EHR-agnostic and content-agnostic with a focus on empowering better care decisions and improving hospital margins.
Patients and health systems deserve clinicians thriving and operating at their best.
Doctors don't need more invasive technology.
They need the right information at the right time.
Our products are designed with our end-users in mind for optimized clinical workflows.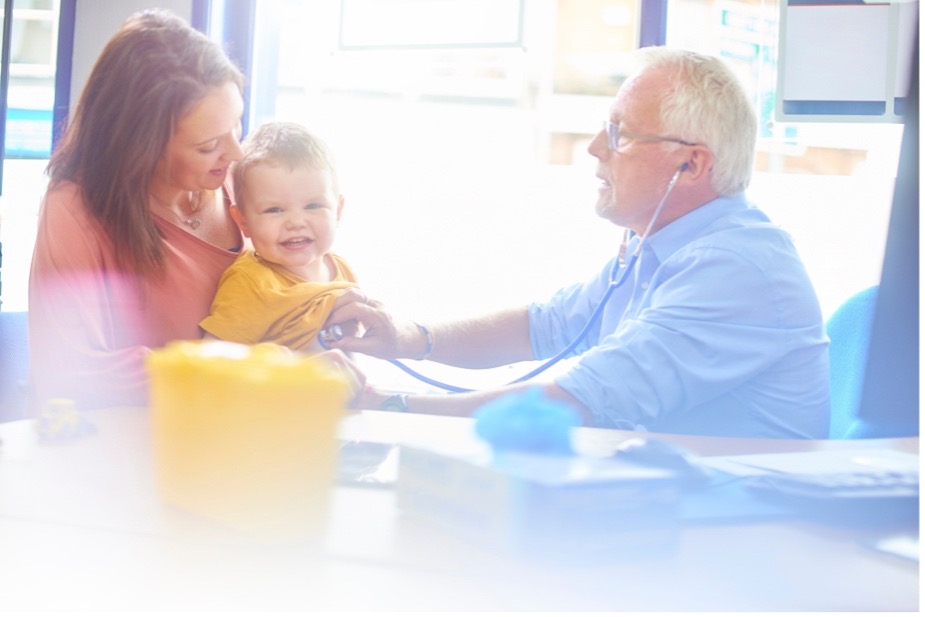 Trusted by Top Health Systems






EHR Integration
EHR Integrations are among the most powerful technological approaches your hospital can adopt. When installed correctly and adhered to by your entire medical team, EHR integration solutions can allow doctors to make better, clinically-supported decisions. It also means your clinical team has easy access to innovative insight in your patient's health records to ensure they deliver care in a speedy and accurate way.
However, creating the interoperable environments needed for these solutions is not always easy. EHR integration solutions can be deeply complex: They must comply with HIPAA regulations, be secured from outside attacks, and ensure the format of clinical insights is easily accessible for anyone with the right access credentials.
At its core, EHR integration allows for external solutions to be easily integrated into a patient's medical records. In other words, a physician or other clinician can have a patient's medical records at their fingertips that includes relevant clinical insight. This accessibility means that a medical team provides medicine based on the patient's needs, their medical history, and evidence-based practices constantly at the forefront of their decisions.
Furthermore, when done right, EHR integration ensures that a doctor doesn't have to spend time manually inputting a patient's medication or clinical history into another technological tool. Instead, the information will seamlessly integrate between technological platforms. In doing so, a medical team can save time and provide more accurate treatment.
When used properly, CDS EHR Integration – like that provided by EvidenceCare – combines clinical decision support with a patient's medical records. This system not only ensures that doctors can make the safest and most accurate medical decisions but can do so with a constantly updated system to manage the latest research and ensure that physicians use a standard system. Standardization of care is absolutely crucial in medicine, but it also involves intentional, creative decisions to ensure doctors are still the final decision-makers of their patient's care.
The best CDS software ensures that doctors have the right information at the right time on evidence-based decisions and the latest research.
Importance of EHR in Healthcare
Since its unofficial inception in the 1980s, the importance of an electronic healthcare record (EHR) has continued to explode. Thanks to federal changes that came with adopting the Affordable Care Act, EHRs have become essentially mandated.
There are a few key differences between an EHR vs. EMR, though the two terms are often used interchangeably.
An EHR stands for electronic health record. It is essentially a central repository of patient medical information and has a vast array of critical data about a patient. These tools are typically maintained in a secured and centralized repository, are HIPAA-compliant, and allow authorized healthcare providers to see all necessary information about a medical patient. Your team can update and access these records in real-time, thus ensuring that any authorized medical team member can quickly and easily see a patient's record.
An EMR is similar. However, it typically only contains information about a patient and is not built for widespread sharing or integration. Its capacities are more limited. It may be easiest to consider an EMR a digital version of the standard paper chart. It has a robust amount of information and can be accessed by medical team members. However, it is not always built for integration with other systems.
In other words, EHRs are typically more expansive than EMRs. No matter which term is used, the ability to integrate with other tools – including CDSS – makes them extremely useful.
As such, the importance of an EHR in healthcare goes well beyond adhering to federal laws. Indeed, modern best practices essentially require the use of this tool in order to properly practice medicine. The reason for this is simple: The organization and features available with proper EHR use are simply too powerful to ignore.
EHR Systems
EHR systems were initially created more for capturing patient data than analyzing it, which is why the ability for EHR systems to integrate is key. When properly utilized, EHR technology in healthcare allows EHR vendors to create a seemingly unlimited array of tools that can provide critical assistance for all parties involved in patient care.
Let's use this electronic health record example. You can automate clinical decision support in the EHR to scan a patient's record, identify concerning trends, and dig deeper into a medical record than a clinician may be able to do on their own. The identification of these problematic trends can alert healthcare practitioners of a medical problem with a patient. From there, these tools can suggest a course to stop these changes and improve patient healthcare.
Of course, this isn't the only example of how EHR systems can benefit patient care. For example, you can utilize EHR systems to allow a medical team to:
Easily transfer records from one system to another, ensuring continuity of care as a patient switches practices or moves from one healthcare system level to another.
Identify population health trends within a community, using their extensive data to spot concerning health issues amongst members of a geographical area or demographic subset. In so doing, healthcare professionals can alert officials and create awareness campaigns to help stop problematic healthcare trends.
Enhance efficiency among all offices by providing scheduling that is centralized and prioritized based on changing patient needs.
By adopting these tools, a healthcare practice can achieve better results, save time and money, and improve their workflow. These changes ensure that healthcare team members can spend more time with patients and less time managing electronic records.
EHR Interoperability
EHR interoperability is one of the key benefits of the entire concept of the EHR. Indeed, when EHRs stick to appropriate interoperability standards, EHRs become significantly more powerful than they already were.
Let's start by answering this key question: What is interoperability in healthcare?
EHR standardization and EHR integration are both critical to EHR interoperability. In this instance, EHR interoperability refers to the ability of your team to share an EHR from practice to practice and within healthcare systems. One EHR system should use the same technological and data entry standards. By doing so, an EHR can become interchangeable among practices. This interoperability ensures that medical practitioners can quickly, securely, and safely move patient records from one practice to another.
Simply put, EHR interoperability means your EHR system has to be capable of integrating with all medical offices and standard-driven technology. If not, you miss out on some of the primary benefits this system offers. 
These potential limiting factors lead to a secondary question: How can you improve EHR interoperability? Fortunately, there are a couple ways to do so:
Hire an outside vendor to audit your system and identify potential areas for improvement. Once you do that, you can determine what features you may need to add and what vendors you may need to speak with in order to improve your system.
Update and improve your training protocol. While integrating within a system may be easy, getting people across an entire healthcare practice to understand the importance of EHR interoperability may be more challenging. By working with a vendor to identify training blind spots and areas for improvement that are needed, you may be able to improve the efficiency and effectiveness of the system.
HL7 FHIR
Like any technological product, EHRs have appropriate standards to which developers must adhere. In this case, HL7 standards are the most up-to-date standards EHR integration vendors must use.
HL7 standards specifically refer to standards that should be utilized by all EHR vendors across systems. Developers must utilize these standards to properly achieve HL7 integration, which ensures that your HL7 system can share patient information. Vendors – like EvidenceCare – use these standards to ensure their products can interact with EHR systems and meet CMS interoperability requirements to deliver the best product to their clients.
Looking for an HL7 example? Consider principles within HL7 that improve integration and interoperability. These HL7 integration and operability standards include using specific documents and labeling standards, including structured project labeling and continuity of care documents. By sticking to these principles, patient care and the system's usability are ultimately improved.
FHIR stands for Fast Healthcare Interoperability Resources. It is a standard meant to be used by developers when designing HL7-compliant systems. As such, there isn't really an either-or here and no HL7 vs. FHIR. Instead, the two systems operate in a manner where one facilitates the other – FHIR standards ensure HL7-compliant systems. As such, FHIR integration within your HL7-compliant system is absolutely critical.
As you can see, quite a bit goes into creating an EHR-integrated CDS. By using an appropriately designed system, you can improve workflow, enhance patient outcomes, and ultimately make your medical practice more profitable. At EvidenceCare, we have built a CDS system and the related resources that can dramatically enhance the ability of your practice to provide exceptional medical care. If you have more questions or need assistance in using our software to create a robust EHR, we're here to help.
Schedule a demo with us today to learn more about what our CDS has to offer your hospital or health system.